About Us
WELCOME TO THRASHER LANDSCAPE, INC.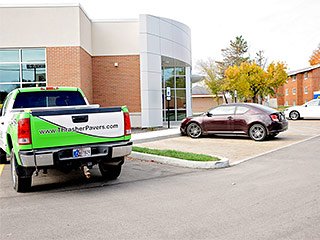 At Thrasher Landscape, Inc., when we open for business every single day, we continue to realize our desire to provide top-notch services to clients. No matter how big or small your project might be, we are always ready to take the challenge and help our valued clients make their dream landscape features a reality. Our professional lawn care team and landscape installation crews will help you achieve the best looking outdoor area in the neighborhood. While your project is in development, they will ensure your property is kept clean and easily assessable at the end of each day, so as not to interrupt your lifestyle. Moreover, as your new landscape matures, our maintenance crew can keep your investment looking its best all season long.

At Thrasher Landscape, Inc. we strive to provide our clientele with creative outdoor living spaces to relax in and enjoy. We provide professional design, installation, and maintenance of all phases of landscaping and hardscaping. Through the years, we have completed a large number of lawn care jobs, as well as landscape & hardscape design and build projects, thus earning for us the unequivocal trust of clients and the respect of colleagues. Our company is the perfect go-to place for property owners who demand a one-off outdoor living setup. We invite you to read the many testimonials from our highly satisfied clients customers by clicking here.


We are experienced and knowledgeable!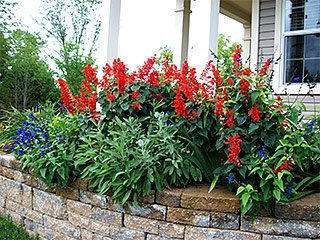 From humble beginnings, Thrasher Landscape, Inc. has emerged into being one of the best lawn care and landscape maintenance companies in Bloomington, Indiana. What started off as a one man horticultural service business has now boomed into a well-recognized landscaping company. Our founder, Bobby Thrasher, has been offering lawn mowing services since the age of 16. In 2000, he ventured into a landscaping business that provided premium and comprehensive landscaping services.

We promise to be trustworthy and honest and we will manage your projects with the utmost respect and care. We will always hold the quality and craftsmanship of our jobs as a priority to ensure a truly lasting impression for your property. Please take a few minutes to browse through our picture galleries and feel free to drop us an e-mail via this contact form or call the office with any questions or to talk to a sales representative. Customer service is our priority. Let us know how we can be of service to you!