Landscape Maintenance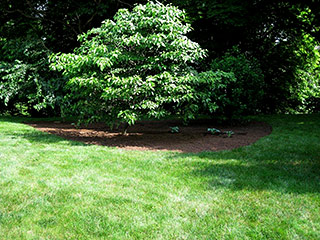 SIT BACK, RELAX, LET US DO THE WORK! Keeping a landscape spic and span, functional, and attractive requires a great deal of hard work on a continuing basis. As such, you should only entrust your landscape maintenance needs to professionals like us since we have crews who have done it for decades. We will create a custom maintenance plan to ensure that all your landscape's needs are addressed properly. By allowing us to maintain your landscape, we can help you avoid costly maintenance mistakes and ensure the vibrant look of your landscape.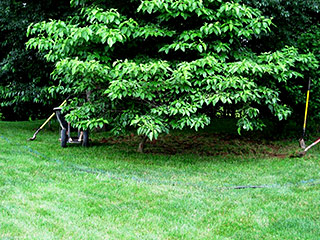 Among other tasks, our crews can maintain your turf, shrubs, trees, and other landscape features such as hardscapes (pools, decks, patios, and the like). Additionally, we can perform other landscape maintenance tasks such pruning and trimming, mowing, aeration, lawn fertilization, seasonal cleanups, tree-pest and - disease control, mulching, and tree removal.
We service Bloomington, Indiana.