Landscape Maintenance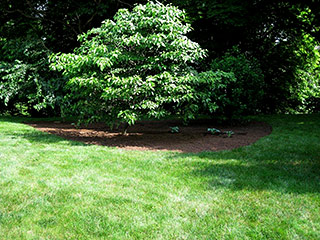 A well-maintained landscape is an excellent way to make a great first impression on your guests or visitors. Professional maintenance goes a long way in not just maintaining the aesthetics of your planting beds and lawn, but also in keeping the shrubs and trees healthier. Keeping a landscape spic and span, functional and attractive requires a great deal of hard work on a continuing basis. As such, you should only entrust your landscape maintenance needs to professionals like us since we have crews who have done it for decades. We have the resources, experience, and expertise required to ensure that your landscape stays in its peak condition and form throughout the year.


Our Comprehensive Landscape Maintenance Program
All kinds of landscapes, whether residential or commercial, should get all the pampering they need to stay healthy and vibrant. The plantings should be trimmed and pruned regularly, treated for diseases and infestations, and most importantly, get the right nutrients at the right time. We will create a custom maintenance plan to ensure that all your landscape's needs are addressed properly. By allowing us to maintain your landscape, we can help you avoid costly maintenance mistakes and ensure the vibrant look of your landscape.

Some of the key features of our low chemical landscape maintenance program may include: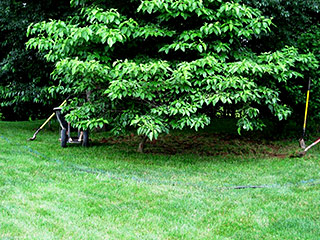 Weed Control
Insect Control
Fertilization
Seeding or overseeding
Lawn mowing and edging
Lawn aeration
Trimming, pruning and shaping
Seasonal updating and coloring
Soil treatments
Shrub and flower planting
Tree care program
Spring and Fall clean ups

Among other tasks, our crews can maintain your turf, shrubs, trees, and other landscape features, as well as hardscapes - pools, decks, patios, and the like. We cover all areas that need to be addressed to ensure your landscape stays in its optimal form. We develop affordable custom maintenance solutions to address your landscape's unique requirements. We take the burden off your shoulders by doing all the hard work and other technical tasks that only licensed and properly trained professional can do. Our services help you save valuable time that can be spent on important tasks.


Well-experienced Landscape Maintenance Company
Customer satisfaction is our top priority so we never consider any maintenance task actually done if our client is not satisfied with the result of our work. Our maintenance crews are not only well-trained but also hardworking and courteous professionals. They work systematically to ensure the smooth completion of each and every maintenance task. As a homegrown company, we know the needs of our clients and understand the maintenance requirements of landscapes in Bloomington and other areas of IN that we serve.

Please contact us today at 812-325-4594 so we can discuss the specific needs of your landscape. An on-site visit is also necessary to assess the maintenance requirements of your landscape. There are important factors that we consider when we create your landscape maintenance plan. We take note of the existing features in the backyard and other vital elements such as the softscaping, hardscapes, fire elements, water features and outdoor living amenities.

Contact us today via this form and we will be happy to assist you with any questions.