Landscaping
Turn Any Land into your Dream Landscape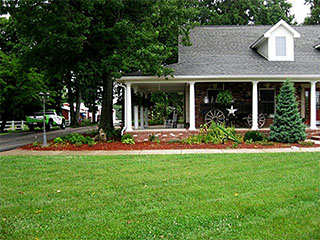 BE THE ENVY OF THE NEIGHBORHOOD! Thrasher Landscaping, Inc. is responsible for beautifying many homes in the Bloomington area. Our experts can turn your dream into a reality and will do their best to not only meet, but exceed, your expectations.

Our promise is to provide clients with the best outdoor living spaces, no matter how creative the landscaping ideas are. We can offer you everything from the extreme to the tame when it comes to landscaping design. This is why we can boast of many satisfied landscaping customers over the years.


Landscaping Can Make a Difference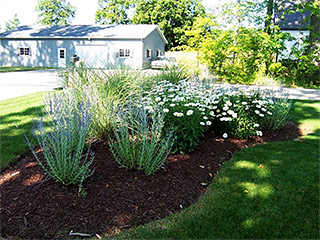 Having a well mowed lawn and back yard might be a quaint sight, but nothing can beat a well landscaped outdoor living space. Landscaping does not have to be outrageous. Your home can have landscaping that helps your home fit right into the neighborhood. Having patches of greenery or even a little pond in your backyard can change the look and feel of your home.

Landscaping is not an easy task. There are many simple landscapes that you can create all by yourself, but for a more extensive work it is best to hire the experts. We have the experience and the knowledge to best set up your outdoor living space in a beautiful and usable way.
We service Bloomington, Indiana.