Lawn Care Services in Bloomington, IN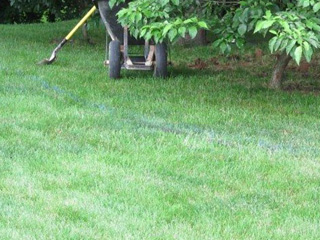 Meticulous planning is required to produce a functioning and visually beautiful property landscape. When designing a new landscape and lawns for your home or business, we cannot stress the value of utilizing high-quality goods. Always deal with a landscaping business that offers a whole range of lawn care services under one roof.


Custom Lawn Care Solutions
At Thrasher Landscaping Inc, we provide superior lawn care services to residential and business customers in Bloomington, IN. Our expert team knows that lawns are a focal point of many backyards and landscapes, and they need to be attractive and healthy. Many aspects go into having the best lawns, and we have the skills, knowledge, and resources to provide the best solutions to our clients.

Most landscapes require meticulous planning and execution. To achieve the best outcomes possible, you must hire the services of reputable specialists like us who will approach each job thoroughly and strategically. Additionally, as a trustworthy business, we provide high-quality lawn care services at an affordable price. Our skilled designers can help maintain a compact lawn or an expansive commercial one.


Lawn Care
Lawn care is critical for preserving lush, green, healthy lawns, which require routine attention. However, maintaining a property requires trimming and fertilization, which can be highly time-consuming and tiresome. Our skilled and professional lawn care specialists use a systematic approach and offer a range of services in custom lawn care plans. We recognize that every property is unique, and we make efforts to tailor lawn care plans that include:
Mowing and trimming
Dethatching
Core aeration
Topdressing with compost
De-weeding
Pre-emergent & post-emergent weed control
Organic fertilization
Mulching
Pest control
Reseeding or resodding
Seasonal lawn cleanups
Irrigation and drainage checks
Contact us if you want high-quality services at an affordable price. Convey your requirements to our knowledgeable team so that they can provide you with the most relevant solutions. Well-kept lawn areas are a pleasure to look at and add to the utility and attractiveness of your yard. When grass is maintained correctly, it requires substantially less care overall, dramatically cutting the maintenance cost of your outdoor areas.


Weed Control
Weeds tend to increase and spread to various parts of the landscape. Therefore, every lawn care and landscape maintenance plan will include weed control solutions. Many different approaches are needed to ensure that weeds do not settle into the soil and grow there. This makes deweeding a crucial aspect of maintaining these outdoor areas. Our experts will also deweed the flowerbeds, grass, and the other areas as required, and they will apply pre and post-emergent weed control. These steps help mitigate the risks of widespread weed growth. We use potent products that are safe for your landscape and the people that use it.


Fertilization
Fertilization is another crucial aspect of landscape care. Experienced and credible landscape professionals always use organic fertilizers in their work. These products provide the plantings, grass, and trees the nutrition they need to thrive. Since many different types of products exist on the market, the landscapers will assess the grasses and plantings before determining which formulations will be most suitable for your lawns and gardens. They will design customized landscape and lawn care plans so that your lawns and plantings in your landscape get the attention they need.

For more details about our lawn care, weed control and fertilization services in Bloomington, IN, please call Thrasher Landscape Inc at 812-325-4594. You can also send us your service requests and inquiries via this Online Form. Our experts are here to help you with the information you need and provide customized lawn care services at an affordable cost.