Drainage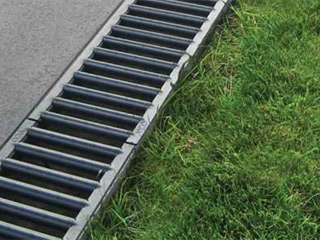 Every landscape consists of visible elements and features like hardscaping, fire and water features, paved areas, and ornamental components. However, components, such as the drainage systems of the landscape, are not visible since they are underneath the ground. Nevertheless, they are essential to the health and aesthetics of the landscape.

Without well-planned drainage arrangements, water can build and cause damage to flowerbeds, grass, and even concrete surfaces. You must thus ensure that your landscape has an adequate drainage system.

Before beginning hardscaping and softscaping, we at Thrasher Landscaping Inc. ensure that the appropriate drains and channels are constructed in the outdoor spaces when we undertake landscape construction projects from scratch. Contact us to evaluate your drainage system if you observe water accumulating in many places in your yard or garden. We will offer the best solutions to solve these problems.

Our company offers customized replacement services for yard drainage in Springville, IN. The professionals will install solutions that tackle these issues and prevent water from collecting anywhere in your landscaping.


Design and Installation of Drainage Systems
We create landscape drainage systems that are flawless and fully functional. Based on the layout, gradient, spread, and area, we use several types of drains in landscapes, including the following:


Channel Drains - These features are perfect for collecting runoff from grass, patios, and sidewalks. They assist in draining excess water from the building into the central sewage system.


Area Drains - These primary drains link directly to a far more sophisticated network of subsurface landscape drainage pipes and are well suited for low-lying regions. They are frequently built in areas with high precipitation or where flooding is hazardous to the property.


French Drains - If your landscaping features raised planters, you want sophisticated landscape drainage to direct water away from these locations. French drains are advantageous in this regard. The channels are covered with landscaping material, and the area above them is filled with gravel and stones. This technique enhances the permeability of the soil and prevents drain blockages.
Custom-Designed Landscape Drainage System
We are one of the most well-established players in the sector and have extensive expertise in this part of landscape design and construction. We have handled both smaller home and sizeable commercial drainage system installations. Our experts know that each landscape will have a particular layout and mix of plants, necessitating various drainage requirements. For this reason, we tailor our approach to each project. Our experts focus on offering the best services, and they take the time to assess the areas and discuss your requirement before coming up with solutions that work best for you.

Regardless of the size of the project, we always adhere to industry standards without sacrificing quality. Our professionals offer the personalized attention they expect, and you will discover that our services are competitively priced, providing you value for money.

For detailed information about our drainage installations, write to Thrasher Landscaping, Inc. through this Contact Us form or call us at 812-325-4594. We offer customized solutions to meet your landscape's requirements.