Lawn Care in Springville, IN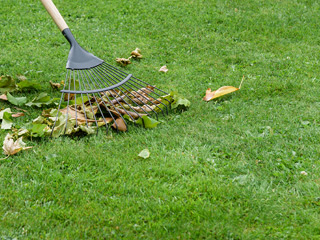 Proper lawn care involves attention to detail, and routine weed removal, lawn upkeep, and fertilization. Individuals frequently overlook the significance of well-kept, weed-free grass protected from bugs and grubs. Thrasher Landscaping, Inc. is an industry leader that provides specialized lawn care services to residential and commercial property owners.


Why Opt for Professional Lawn Care Services?
There are several reasons to get regular lawn care, such as:
A beautiful lawn can lift one's spirit and improve your view of life. It is common knowledge that being in nature has a beneficial influence on people.
Additionally, well-manicured lawns boost house prices and curb appeal. Therefore, practically everyone desires to have a beautiful lawn on their property.
Your home will appear more abundant if it has a gorgeous, well-kept lawn.
However, if no one is there to provide the necessary maintenance, a lovely lawn won't remain so for long. It will take a substantial amount of time and effort to complete this task on your own; thus, specialists are required.

We can deliver dependable and efficient lawn care services since we are a local business. Regarding lawn care, we endeavor to provide individualized solutions for each client. Our customers are pleased with the outcome.


Extensive Lawn Care Solutions
We work with our clients to build a long-term lawn care plan that meets their requirements and budget while we never add extra or hidden fees. Some of the specialized lawn care solutions we provide include:
Fertilization
Weed Control
Lawn aeration
Insect Control
Overseeding
Other
Our goal is to thoroughly understand your landscape's specific demands so that we can design individualized solutions to meet them. In addition to overseeding, we also offer lime treatment and grub control solutions. Our specialists can assist you in determining what is best for your lawn and when to apply each treatment for the healthiest, most beautiful property you've ever seen.


Lawn Care Programs
We have much to offer- we are local and dependable and offer the best scheduled lawn maintenance plans. We can handle any lawn care task and will do the work correctly the first time. Residential properties have smaller lawns than commercial properties. On the contrary hand, the owners may make greater use of the outdoor spaces, as they may do so frequently. As a result, we offer homeowners specialized lawn care services.
Our five-application lawn care program yields excellent results in lush and healthy grass surface.
The Organic Advantage program in which we utilize organic ingredients and less herbicide to attain a weed-free lawn that is safe for children and pets.
Organic Advantage program in which we utilize organic ingredients and less herbicide to attain a weed-free lawn that is safe for children and pets. The Premium Lawn Care and Organic Lawn Care program includes quality weed management and crabgrass prevention, which leads to exceptional results.
As you can see, we provide several lawn care options to accommodate a wide range of expectations and economic requirements. We never sacrifice quality, regardless of the lawn care package you require. We approach one-time services the way we tackle ongoing projects-with diligence and professionalism.


Customized Lawn Care Services
No matter how simple or complex your lawn care needs are, we can help. We have established ourselves as a market leader in the industry and cater to residential and commercial clients with the same level of commitment and professionalism.

For the best lawn care in Springville, IN, call Thrasher Pavers at 812-325-4594. You can also contact us via this Online Form, and our team will call you back soon to discuss your requirements.