Most Effective Drainage Services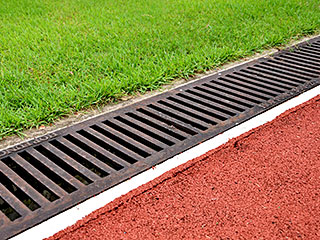 It's also why these elements sometimes get neglected during landscape maintenance. When you get sound quality drainage systems installed on your property, you also need to maintain them with regularity. Regardless of how stunning the outdoor spaces of your property are, only the right kind of drainage systems would be able to draw excess water away from the landscape.

Drainage features that have been designed and planned inadequately will not function well, resulting in pooling and flooding of water in different areas. For example, if you have water stagnating your lawns, it will impact the health of the grass.

Accumulation of water on hardscape spaces can also affect the integrity of these structures such as driveways, walkways, retaining walls etc. When you are getting your landscape designed and installed, it is necessary to make sure that you hire the services of a company with proven expertise in handling every aspect of the job including drainage design and planning.


Local landscape Designing Company
If you are looking for high-grade landscape drainage solutions in Bloomington, Ellettsville, Harrodsburg & Springville IN, you need the services that proven companies like Thrasher Landscaping, Inc. offers. The operator has a stellar reputation in the industry and would be able to provide customized landscape and drainage solutions. While these companies do handle drainage installation for new landscapes, they can also help fix existing issues with the drainage system in your yard.


Types of Drainage Installations
Experienced operators always go the extra mile. They work with their clients to understand their specific requirements. They will survey the landscape thoroughly before deciding which drainage systems and installations will work best in that area. Customization is key to ensuring that you get the right types of drainage features for your property. For this, they may use various types of drainage systems, such as:


Trench drains
Drainage basins
Swales
Dry creek beds
French drains
Channel drains
Drainage System Replacement
If you have noticed water pooling in any area of your landscape, you must call expert landscapers without delay. Neglecting to get this problem fixed on time can affect the health of your plants and the stability of your landscape overall. The company that you hire will send experts your property.

They will determine where the root of the problem is before drawing out a drainage maintenance plan. Depending on what the problem is, they will either replace or repair your existing drainage system so that it functions efficiently and meets the needs of your landscape.

Yard drainage isn't something you can entrust to a novice. You need to make sure that the operator you hire for fertilization and other related services, is experienced and reputed like Thrasher Landscaping, Inc. they would be able to provide top-notch services at cost-effective drainage cost.