The Importance of Professional Landscaping and Landscape Maintenance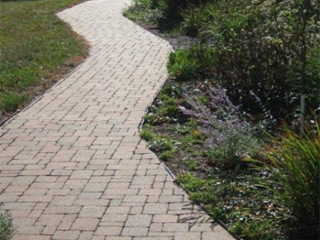 Landscape planning and care is an ongoing effort. The design and layout must be practical, low-maintenance, visually pleasing, environmentally friendly, and long-lasting. While picking high-quality materials and working with trained installers is essential, working with experts for landscape maintenance is just as important.


Why Regular Landscape Maintenance Matters
Regular care is essential to keep your landscape looking beautiful and healthy and to avoid any possible issues. Mowing, trimming, pruning, fertilizing, and pest treatment are just some of the services that professional landscape care companies offer to help keep your landscape looking great all year. Soil erosion, drainage concerns, and overgrown vegetation are just some problems they can help you spot before they worsen.

A well-kept landscaping not only raises the resale value of your home but also makes your outside space more inviting and pleasant. Professionally designed and maintained landscaping can boost the value of your home and how it looks and functions for years to come. Thrasher Landscaping, Inc. is a leading landscaper in the region, and we can provide landscape installation and focus on delivering high-quality landscape maintenance.


How Skilled Landscapers Can Help Plan and Install Your Landscape
Professional landscapers are invaluable when you want an attractive and practical outside area. They can assist you throughout the landscaping process, from conceptualization to implementation, guaranteeing that your idea will be realized in a visually appealing and functional environment.

A professional landscaper will first listen to your ideas and demands so that they can tailor a solution to your specific situation. This might mean considering sun exposure, drainage, and soil quality as you develop a layout for your outdoor area, choosing plants and materials that match your existing architecture, and more.

Once the design is complete, your landscaper will supervise the implementation, ensuring every step is taken carefully and with attention to detail. These experts can help you turn your yard into a relaxing retreat by installing hardscaping elements like patios and pathways and selecting and planting trees and plants.


The Importance of Professional Landscape Maintenance
There are many reasons to hire professionals, even for scheduled maintenance, such as:


Maintaining your landscaping regularly can keep it looking beautiful and increase your home's resale value.
Experts thoroughly understand how to maintain the health and vitality of various plant and tree species, as well as other landscape components.
Pruning and trimming trees and bushes properly can reduce the danger of injury from falling branches and overgrowth.
Pests, illnesses, and drainage problems may all be spotted early through routine maintenance and corrected before they do extensive harm.
Hiring a professional landscaper gives you peace of mind that the task will be done well and quickly.
You may have a beautiful landscape without the hassle of maintaining it yourself by hiring a professional landscaping crew.

For information about our services, you can reach Thrasher Landscape Inc. at 812-325-4594 or this contact form if you require assistance with lawn maintenance. We provide customized services to residential and commercial clients.